Home
WELCOME! - NEW ALBUM - NEW TOUR DATES - SAME PUNCH IN YOUR FACE!
The official website to inform the entire world that there's a new band on the block is www.apprehendedones.com
The band is called Apprehended Ones and it is loaded with talent and features national recording artist from Roanoke Virginia, Jimmy Stiff, former lead guitarist for the rock group Jackyl. Also from the Carolinas are his wife Jewel Renee' Stiff/lead vocals, Christian Muncy/bass and Texas born Scott Vinson on drums.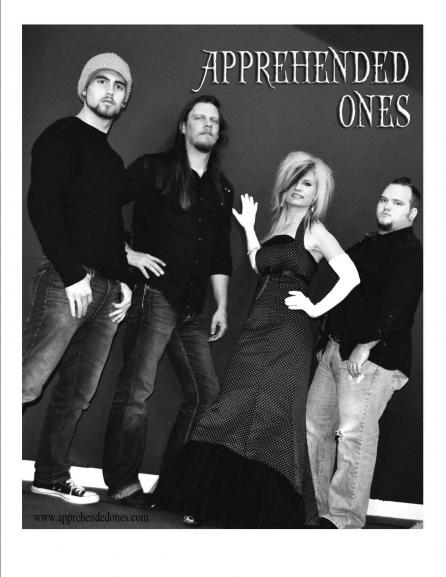 None of these members were really out looking for a project in 2011. It just came together as an effort to share some music locally and now it has exploded into a full armored traveling concert machine. With two CD's now on the table and over a hundred and fifty shows behind them this band has attacked the east coast like a storm. They cover many areas of music from metal and classic rock to some contemporary rock and country covers along with their powerful originals. The band has done many non-Christian and Christian rock events because this band started out as a ministry and has already and will continue to play both sides of the fence without disappointing any audience. Music is universal and the Message is timeless, therefore you can stick with the normal or look outside the box for a fresh and new approach to smack your audience with. This band is proving that taking risks outside the normal zone is where growth and success abound.
So be advised that now this awesome humble rumble quartet is about to come marching into your town to impact and apprehend everyone in their path who will listen. If you fear the waking of the dead or are perheps scared the truth might set you free and bother somebody you cater to then you are officially challenged to stay where you are and do the same thing and expect different results. In the mean time Apprehended Ones are gaining ground all around you.
*******
R u 1 of the Ones?